With three kids and a cat, the house is very rarely in pristine condition. That was something of an understatement, by the way. The dining room is easily the worst. Due to its position in the house, it acts as a thoroughfare to the kitchen as well as for its main purpose.
So, as well as getting covered in scraps of food, it gets a lot of footfall. Despite regular vacuuming, the carpet never looked like it once did. As well as being home to several stains, it had become flat and lifeless. I was therefore very happy to be offered the chance to try out
Rug Doctor
. I borrowed one of its machines for the weekend. In addition, I received a bottle of carpet detergent and a number of sprays for different types of stains.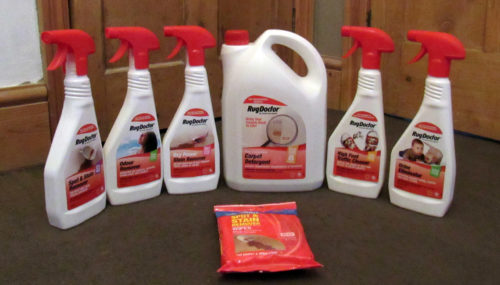 Having never used anything like Rug Doctor before, I have to admit that I found the written instructions a little overwhelming. No matter though; there are easy-to-follow videos on its website. I watched the relevant one and it walked me through the whole process. I like to give things I'm reviewing a stern test. Perhaps unsurprisingly, the worst area of the carpet is beneath Amelie's high chair. She's always dropping food on it and, sometimes, we don't notice straight away.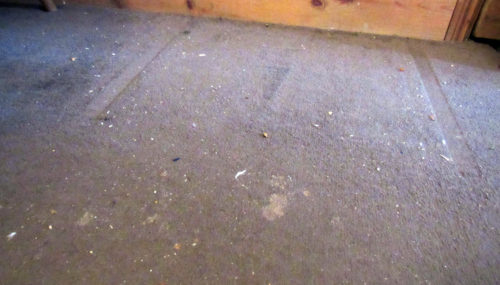 The cat likes making her presence felt too and chose to 'help' by throwing up on another part of the carpet. Fret not, I'm not including pictures of that! Luckily, one of the sprays was intended for some of the 'joys' associated with owning pets, so it came in handy. After a quick preparatory vacuum, I used
said spray
as well as some of the
spot and stain remover wipes
on the food stains. In addition, I sprayed some of the
high foot traffic cleaner
on the areas that we walk on most. A short while later, it was time to fire up the machine! It was obviously very powerful as I could see it making a difference almost immediately. The carpet was clearly richer in colour and its fabrics looked in better shape too. Once I had done the whole room, it looked so much better. All of the stains were gone and the machine lived up to the slogan emblazoned on its front. The carpet had indeed been brought back to life, so to speak.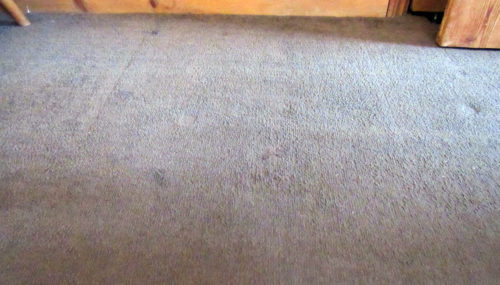 When I emptied the machine of water there was further evidence of the great job it had done – the water was filthy! It had obviously removed deep-down dirt as well as the surface stains. I'm very pleased with the finished job. We now have a dining room I'm not embarrassed for other people to see. Result!
By Guest Blogger, Tom (Diary of the Dad)