Cleaning with twins
'Mould, Poo, Wee, Wine, Coffee, Jelly, Chocolate, Mud'… sort of sounds like the end of a big night out, right? Ha, wrong! That's parenthood for you. Not a fibre of your carpets, sofas or mattresses are safe from the toddler tornados (bless them!). I literally live in a house which is completely ALL WHITE (we decorated pre kids funnily enough). Therefore, I've adopted the approach to Motherhood that 'what will be, will be' and 'let them be little and have fun'. If they want to jump head first into a muddy puddle, then let's do it! I've found this approach much less stressful – as long as I know I can swiftly clean it up afterwards, then there's no stopping the fun!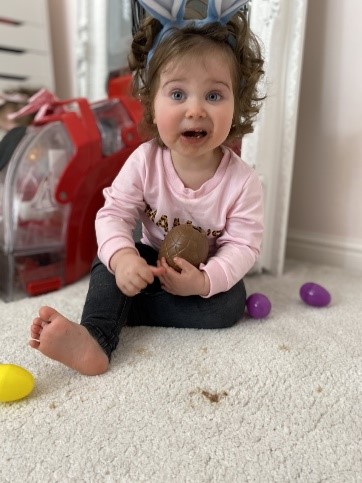 How do you keep your white carpets white?
I have several parent hacks to keeping my 'All White House' white, and if you follow my Instagram page @allwhitehouse you will know my top-secret weapon is my Rug Doctor Deep Carpet Cleaner. It's got us out of so many tricky situations. I also regularly use the Rug Doctor 'Spot and Stain Remover Wipes' – would you believe the irony that during writing this paragraph I knocked over my coffee with my knee and literally had to use the wipes. They are truly amazing at removing stains, and this was a large one! In the pictures you can see that after a quick wipe half the stain is removed in seconds, and after fully wiping the entire thing is gone. They're a couple of quid per pack, super affordable & convenient. Parent hack: keep some in your car & baby bag too!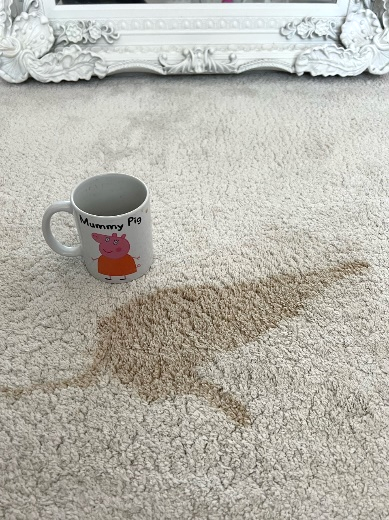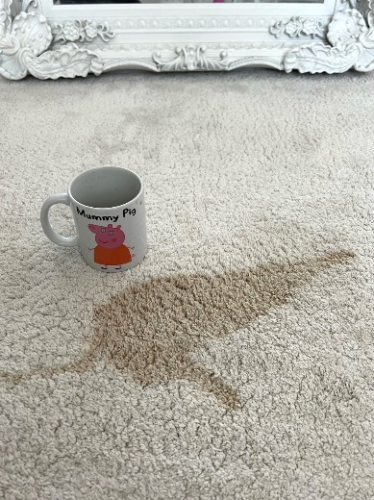 Features I love about the Deep Carpet Cleaner
One of my favourite features is its ability to 'get into action' really quickly! Like, when there's a poo-nado on your sofa it needs to be tackled quickly, right? It folds up pretty small, so we keep it in our hallway cupboard. You flip up the handle, pop in some warm water and cleaning solution, plug it in and off you go! It's just as quick to put away; unplug, empty the waste water tank, fold the handle down and store away. My other favourite feature it its flexibility, it even comes with a detachable hose which is perfect for getting into smaller areas – such as stairs. This one machine can be used in all areas of your home!
Should I buy or rent a Rug Doctor?
The choice is yours, I used to rent them before owning one. Now I own one I use it much more frequently and love having it to hand. However, they're super easy and affordable to rent and are available at lots of local stores making either way really family friendly. I find myself using my Rug Doctor most weeks and couldn't be without it, it's really become just as useful as my vacuum cleaner! We're about to start potty training the twins and to know I can use it on their mattresses/car seats/sofa and carpets is such a comfort! Parent hack: it's an investment, without this machine we'd be regularly paying for pricey professional deep cleaning, or worse replacing items which we wouldn't have been able to clean! I'll be recommending Rug Doctor as much as I can to other families & I'm proud to be their Ambassador – I'll be back soon to update you on more Twin Tornado Tales! Much love, Carley @allwhitehouse