Spring is the time for flowers, warmer weather and cleaning. It's the season when householders spring into action to tackle the year's mess. So, where did spring cleaning come from? To clear things up, we spoke to Stephen Munton, founder and director of the
Domestic Cleaning Alliance
(DCA).
When Did Spring Cleaning Start?
Spring cleaning goes back to a time when oil and wood heated homes in the winter. On a warm spring day, the whole family would clean the soot and grease away. Nowadays, a spring clean is simply a big clean in the spring.
"Historically, homes were not well lit. In the darker winter months, you couldn't see the dirt. Open fires were also used to heat the home, which added to the dirt build-up. With the fresh light of spring, the bulk of it was removed in one long process."
Modern Living and Cleaning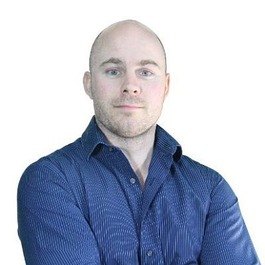 Does spring cleaning have a place in modern living? Opinions are split: some support spring cleaning, while others think regular cleaning is more effective. Everyone has different routines, but don't wash your hands of spring cleaning just yet.
"I think the idea of a spring clean is very dated and the need to do a full, deep clean each spring is long gone. I'm a great advocate of cleaning-as-you-go, so there shouldn't be that much to do for a spring clean. "Turning the whole house out once a year to clean it is unnecessary as we have so many ways of tackling the housework every single day. It's a good idea to set aside one or two days each year to do those cleaning jobs which don't need doing very often."
Even for regular cleaners, spring cleaning is the chance to make sure everywhere is spotless. We're talking #no-dust-above-the-door spotless. Adam Cox, founder of
Spring Cleaning Week
, says:
"Spring cleans are different because they are only done once in a while. It's an opportunity to clean places you wouldn't normally, and thoroughly clean the places you do."
As every home is different, there's no one-for-all cleaning remedy. You'll need to consider how dirty your home gets and how quickly. As all cat and dog lovers will agree, a pet-friendly home can get messy in no time!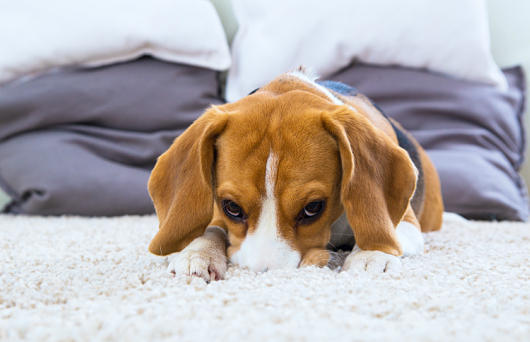 Also, keep in mind that some places in the home require more attention than others. Stephen offers his suggestions:
"As a general rule, kitchen and bathroom surfaces should be cleaned daily, as should the toilet. Bed linen should be changed weekly, while carpets should be vacuumed at least once a week. Deep carpet cleaning will vary, but at least once a year is a very good idea."
Healthy Home, Healthy You
Why should we bother with thorough cleans, anyway? There are endless reasons. Most importantly, cleaning makes your home more hygienic, preventing illness from spreading in the family. It may surprise you that some areas of your home harbour
more germs than a toilet seat
!
Stephen adds: "In my opinion, a clean home is important for your physical and mental health. From the research I have done, two of the biggest issues seem to centre on allergies from dust mites and germs being passed around from surface to surface."
Top Cleaning Tips
Write a Checklist
Before you organise your home, organise yourself. Making lists can help you get your home spick and span in no time. Make cleaning easy by planning what you need to buy and what you need to clean.
Stephen says: "A checklist is a lifesaver because it's easy to forget when you last did a certain task, particularly if you don't have to do it often. If others do the cleaning and you don't communicate with each other, some jobs will be done too often or too little."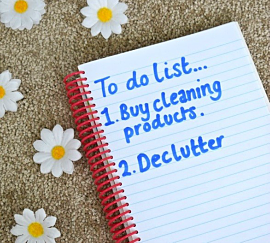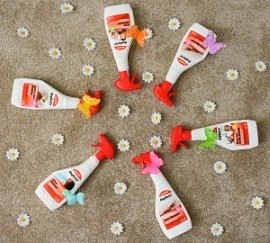 For busy households, order your plan of action. In each room, start from top to bottom to easily sweep up any falling dust. Small things like this can make a big difference to the time it takes to clean.
Stephen says: "Start with the jobs you enjoy and have the time to do, which won't conflict with other cleaning activities. For instance, there's no point dusting furniture until you've swept down the cobwebs from the ceiling."
Being prepared is key. Deep cleaning doesn't have to be a chore. Think of ways to make it more exciting: perhaps turn it into a workout or tune into your favourite music channel and waltz around the house in a jiffy! Time flies when you're having fun!
Decluttering Comes First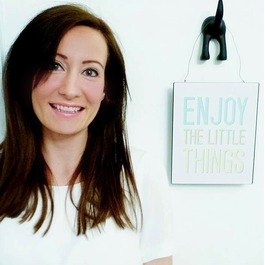 Before cleaning your house, you need to clean up your act. The less you own, the less there is to clean. Declutter by getting rid of the things you don't need, and organise the things you keep. We asked Kate at the
Association of Professional Declutterers & Organisers
for her thoughts. Kate says: "A spring clean is made so much more effective when a declutter takes place first. The fact is, only items which add true value to your life should earn a place in your home. Any excess is just more to clean, maintain and think about." Clearing up after yourself is common sense, but it's important to get into a routine. Even if something looks clean, it's getting dirtier by the day, so remember to clean even if you think it isn't needed. Staying on top of chores prevents the need for a big spring clean, saving time in the long run.
Kate adds: "Engage in mini clean sessions and the task will feel far more manageable. Clean up spills as they happen, vacuum daily and store cleaning equipment in multiple parts of the house to encourage consistent care.
"When it comes to cleaning and tidying, some tasks need to be done weekly or monthly, but others need to be daily occurrences. Daily tasks include laundry, doing the dishes and returning items to their home, ensuring that surfaces and floors are fairly clear. There's nothing that contributes to a cluttered feel more than clothes or children's toys scattered on the floor. It makes the home feel more chaotic than calm!"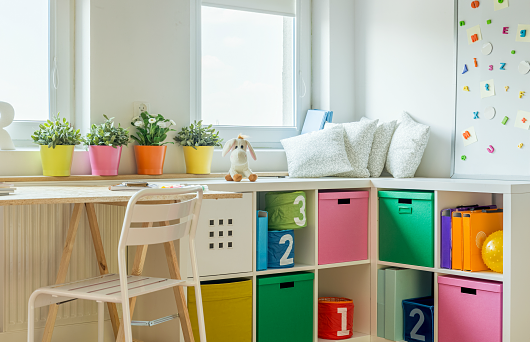 Reduce your workload by getting the whole family involved. Even the kids can take on less strenuous tasks like dusting.
Kate says: "Keeping a home clutter-free and clean should be a team effort. So if there are multiple members of a household, create the expectation that everyone will help. Alternatively, a professional organiser can help you clear a path through the mess and stress to achieve a calmer home and life."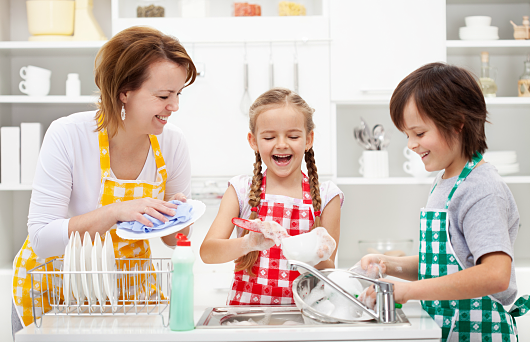 The Places People Forget to Clean
Everyone knows to clean the most obvious places. However, it's important to target all places where dirt can collect and harbour germs. Yes – that's almost everywhere! Luckily, regular cleaning and a checklist will make this much less daunting. So, where are the common places we forget to clean?
Stephen says: "Hinges around toilet seats and any gaps, cracks, and holes in kitchen and bathroom surfaces often get missed as part of a regular clean. Spring cleaning is the time to make sure these areas aren't forgotten."
Don't Look Down
How dirty is your carpet? It's one of the worst culprits for dirt and grime – don't look down! It comes into regular contact with feet, shoes and paws. As a result, dirt gets deep into its fibres. It's also the perfect place for dust to collect, so­­­­­­­­ watch out for dust mites! And guess what? Vacuuming isn't enough. Your carpets need a deep clean to stay healthy­ and
Rug Doctor
has your prescription sorted.
Stephen adds: "The floor will always be one of the dirtiest parts of any building. Carpets are constantly being walked on, so dirt and filth are trodden into the pile. By cleaning carpets, they will look better, feel better, and very often smell better.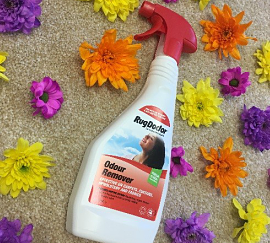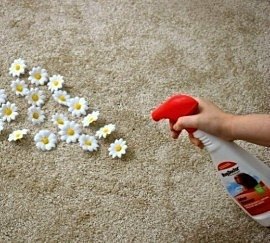 "It's unbelievable how carpets can hold onto smells which are slowly released back into the room. The same applies to upholstery. If a carpet or sofa is worth paying good money for then it's worth paying to keep it clean."
For the places not cleaned often enough, spring cleaning is the perfect time to tick them off your list. With warmer weather to encourage faster carpet drying, there's no better time.
Adam says: "My major tip for spring cleaning would be to prioritise the following three areas: carpets, drains and mattresses. Carpets are often overlooked because they are usually cleaned frequently. It's worth giving them more attention than usual to get rid of dead skin, stains and dirt."
If your mattresses have never been cleaned, don't sleep on it. Not only can Rug Doctor tackle your carpets, but it can also get your mattresses and upholstery fresh as a daisy. Just use the Hand Tool attachment included with your rental machine.
Prevention Is Better than Cure
Clearing up as you go can make spring cleaning a breeze. Keep your carpet and upholstery fresh with a range of products to wave stains and odours goodbye. Even better, prevent the need for a cure with constant care.
Stephen adds: "Try to keep as many surfaces covered as you possibly can. Soft furniture, in particular, takes a beating and can get filthy in no time, especially if you have pets and children. Keep covers on your armchairs and sofas to protect your furniture – you can always take them off when guests visit."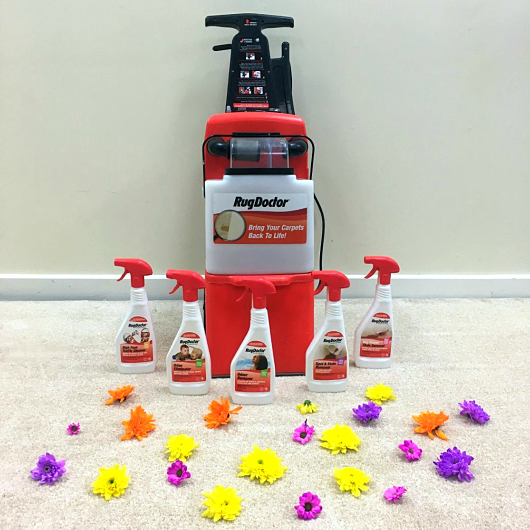 Final Word
When it's time for a good old-fashioned clean up, spring is the perfect season. After a dazzling spring clean, you're all set to enjoy the summer. With a tidier home, you're sure to have a spring in your step!