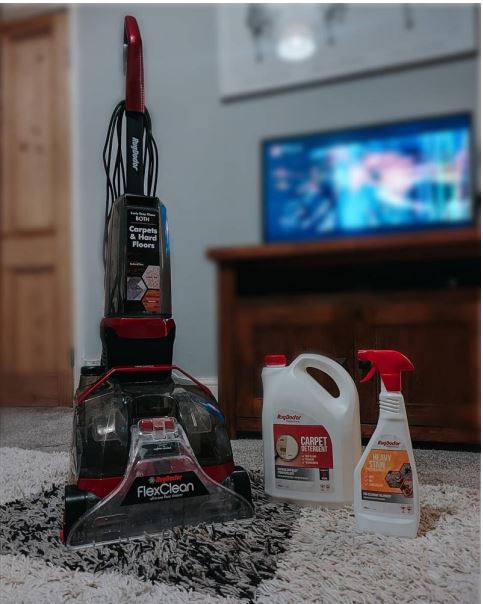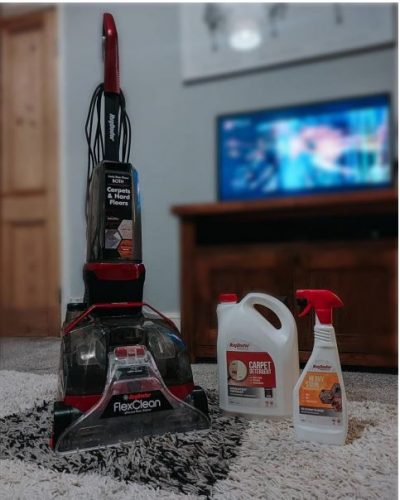 FlexClean or Rental Machine?
As a busy mum of three very young children I often find that there are more spillage stains and food
marks over our floors and sofas. In previous years I would rent a Rug Doctor, which really do work well but we don't have the space to store a machine of its size, this is where the Rug Doctor FlexClean comes into play!
This compact, versatile machine really is helping us tackle the imbedded stains in our home. Making
it easier for day-to-day cleaning. The machine is more compact than other carpet cleaning machines, so
it stores away easily. Many of our floors are carpeted but we do have wooden flooring in our kitchen and
bathroom, and the FlexClean all in one can be used on these too.
Using the machine
Using the machine is super easy, you take the top tank off, fill with warm water and add the carpet
detergent (read the label for guidance). Pop it back in, turn the machine on and off you go!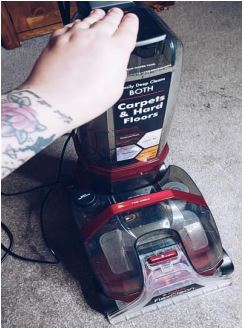 When wanting to switch to hard floor cleaning the nozzle on the front of the machine can be changed to the hard floor nozzle, which is extremely easy to change.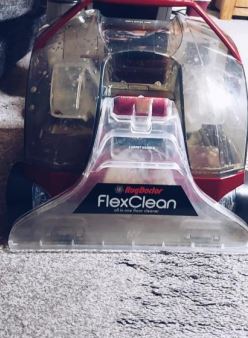 After using the machine to clean my flooring in the home I then use the upholstery kit to
clean my sofas and mattresses, the same detergent and water mix helps to get rid of the sticky
hand marks left on the sofas by my children.
When I'm finished making my floors and sofas look like brand new, I remove the
bottom tank, unscrew the cap and empty the mucky water down the sink. This part really is the best bit seeing how much dirt it removes from the carpets!
After this I give the machine a full wipe down, then store away for the next time I use it.
My overall opinion
Overall, I would recommend the Rug Doctor FlexClean to everyone. Especially those with
young children and pets, it's the perfect house cleaner for all occasions and a great necessity to the
home.