Christmas can be a hectic time of year, with the day itself often being the most stressful. Read our tips below and put some plans in place – then you can relax and enjoy the festivities with your loved ones.
The Festive Feast
When it comes to Christmas dinner, it's important to prepare as much as possible in advance:
Buy your turkey and freeze it well before the big day – you don't want a last-minute rush when stocks are getting low. You'll also save space in your fridge.
Make sure you have enough plates, pans, cutlery and chairs. Especially if you're feeding a large group for the first time. And, don't forget to stock up on sundries like stock cubes, foil and seasoning!
Declutter your kitchen cupboards and fridge in early December. Throw away anything that's gone past its use by date and make more room for all the festive food.
Some Christmas dinner trimmings can be made the day before and popped in the oven or microwave on Christmas morning. This includes stuffing, pigs in blankets, and even roast potatoes.
Don't feel that you have to push your culinary abilities too much. Make sure that you're comfortable with all the dishes you're making and don't include too many new ones.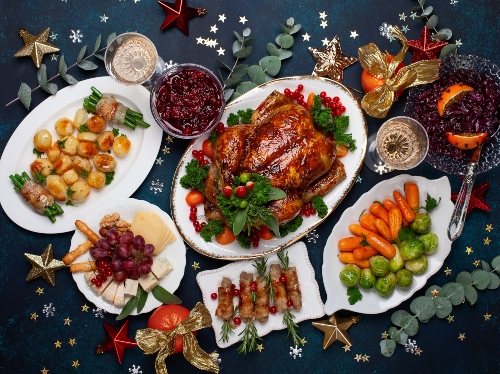 Creating a schedule and checklist will help you organise the day and set several timers on Christmas morning. Planning can be essential to get everything ready in time, especially if you don't have much space in the oven.
If you can, get others to help you. Give jobs to different people and make sure that they know what they're doing. Even the kids can get involved by decorating the table, complete with crackers and Christmas napkins. If you have the space, serve your meal from communal bowls and plates. This will reduce the time you spend serving and keep the food hotter. You could also ask your guests to bring along some side dishes or snacks for Christmas tea, such as cheese platters and sausage rolls.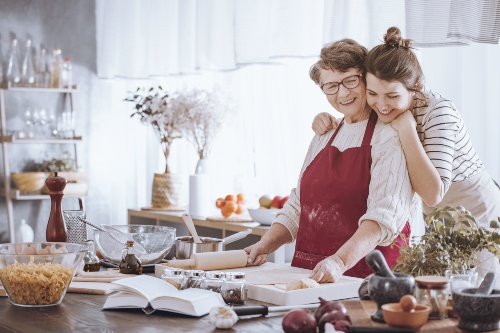 Christmas Presents
Coming up with present ideas for family, friends and co-workers can be a nightmare, but there's plenty you can do to take the pressure off. If you spot some perfect gifts earlier in the year – in the summer sales or on Black Friday, snap them up! Hide them away for December, but keep track so you don't forget who you've ticked off your list.
Consider asking your loved ones to write wish lists if you're really struggling. You could also write a list for them to choose from if they're buying presents for your kids – this way, you can avoid any duplicated gifts.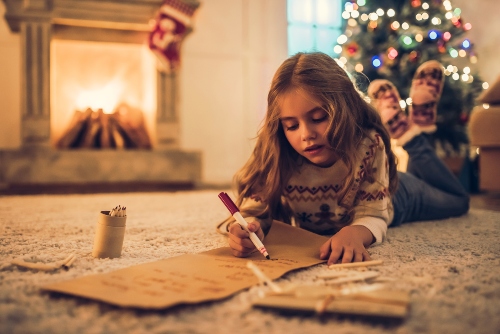 Christmas can be expensive, so don't be afraid to set a budget. Making your gifts can also reduce costs, while allowing you to get creative. You could try your hand at more traditional crafts like cosy winter socks, or baking food such as biscuits, cakes and marmalade for the foodies. Secret Santa is also a great option for work, you don't have to spend a fortune either.
Buy wrapping paper, tags and cards in the January sales and put them away until December. Remember to add a note to your calendar saying what you have stored away, so you don't forget. If you're running low on supplies, some gifts don't always need to be wrapped, like bottles and candles. Just attach a bow and a handwritten tag, and you won't even miss the paper!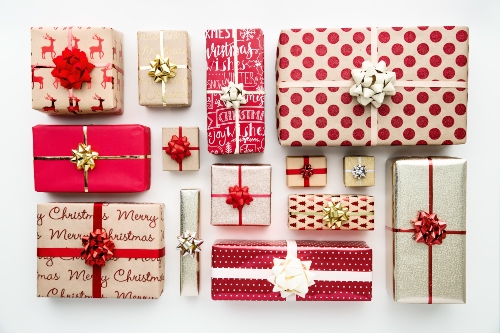 Keeping on Top of the Cleaning
Present wrapping can be a surprisingly messy job, especially if you're decorating your own gift boxes or have made the presents yourself. Rug Doctor's Spot and Stain Remover is perfect for removing stubborn marks left by ink, paint, and even permanent marker! So, if you drop a pen while writing your gift tags or spill paint when getting crafty, you don't have to stress.
Have you got guests staying over during the Christmas period? Why not hire a Rug Doctor machine and revitalise your carpets? You can clean throughout your home – even the upholstery and stairs! Your living spaces and all-important guest rooms will look their best.
There's a lot to think about at Christmas, and you don't want to spend hours cleaning on the big day. Everyone likes to relax and have a drink, but it can be a nightmare if you spill your wine! Spray on some Oxy Power Stain Remover to make light work of removing the stain and don't let it ruin your day. And, after you've finished sweating over the Christmas feast, you might just find food grease or vegetable oil on the carpet. High Foot Traffic Cleaner can get it looking fresh again – it can even tackle dirt and grass stains that your guests track into the house.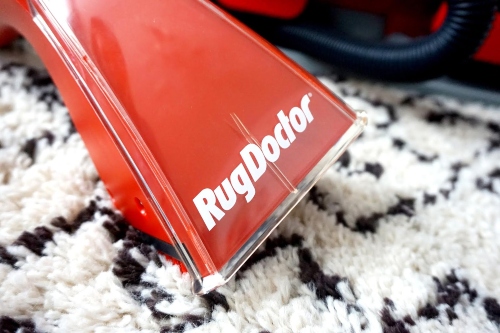 While it's impossible to stop Christmas being so busy, you can avoid the stress! Plan ahead so you can enjoy a delicious meal with your friends and family, plus some great gift-giving and an easy clean-up afterwards, thanks to Rug Doctor.