Say goodbye to bulky machines with the brand new FlexClean machine. Switch seamlessly from carpets to hard floors and deep clean every floor in your home with just one machine. From food spills on tiled floors to makeup stains on your carpet, there's no job too big or small for the FlexClean.
Find out what lifestyle bloggers David and Donetta had to say when they tried it out at home.
Yes, we're back again with another Rug Doctor review. This time it's the Rug Doctor FlexClean all-in-one floor cleaner. We've partnered with Rug Doctor to tell you our thoughts on their brand new product, FlexClean All-In-One Floor Cleaner.
What Does It Do?
What does it do? well pretty much exactly as the name suggests. The FlexClean can be used on carpets, rugs, hardwood, tile, laminate, concrete, marble, vinyl and more. The best bit is that you don't even have to change machine or cleaning solutions between floors.
We cleaned our carpet, rug and the laminate floor in the kitchen with ease and no messing around with different solutions etc. The only thing you need to do to switch from carpet to hard flooring is swap the front nozzle and flick a switch. They're labeled so that bit is easy too.
I always find it's better to show you how we got on, so obviously there's a video of us tackling our flooring with our new Rug Doctor FlexClean!
Piece By Piece
Assembling the FlexClean is really easy and there's an easy to follow guide to show you the simple steps. It literally takes seconds to piece together ready to use. The FlexClean pivots, handles and swivels like a standard vacuum. Add some hot water, some solution and away you go. A massive plus for us was just how easy the machine is to assemble and use.
But David, does it work?! Does the Rug Doctor FlexClean actually suck the dirt from right out of your carpet and does it leave hard surfaces gleaming?
YES!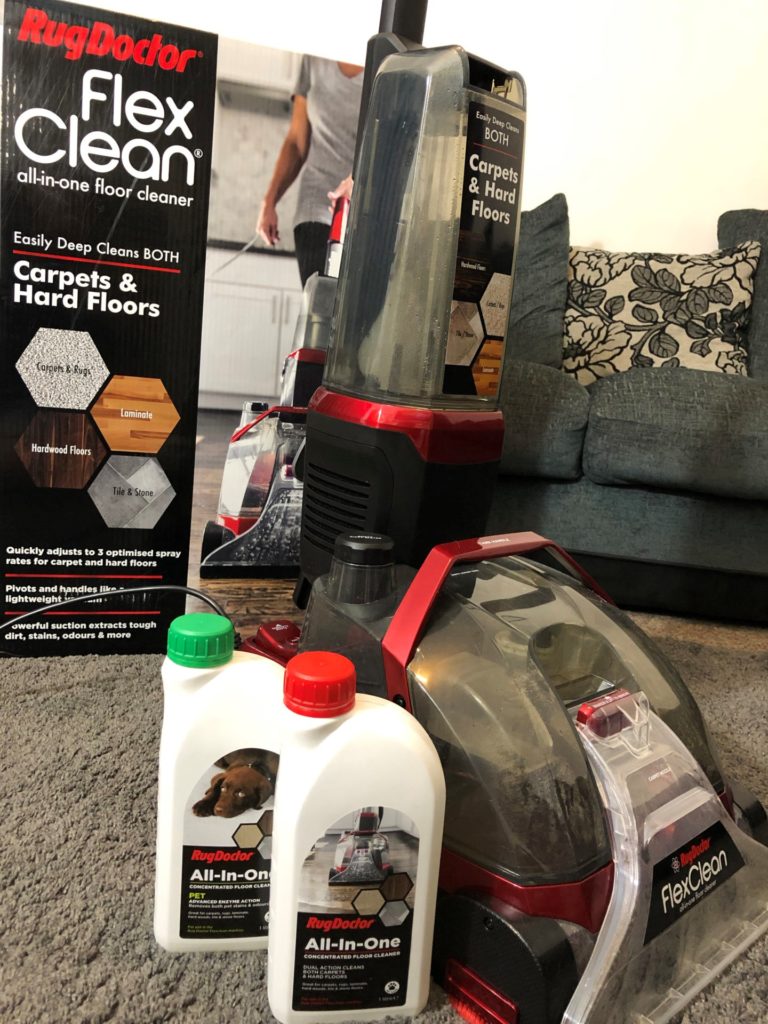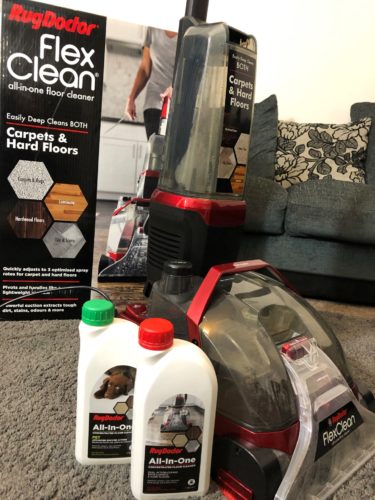 The most important part is that the Rug Doctor FlexClean does exactly what you pay your money for. In fact, it's a little embarrassing that it works better than you imagine. Because the wastewater section opens your eyes to exactly how dirty your flooring was, even if it looked fine before using the machine. Our rug looked pretty clean and then the FlexClean had a once over and revealed murky brown water, so clearly we're not as clean as we thought!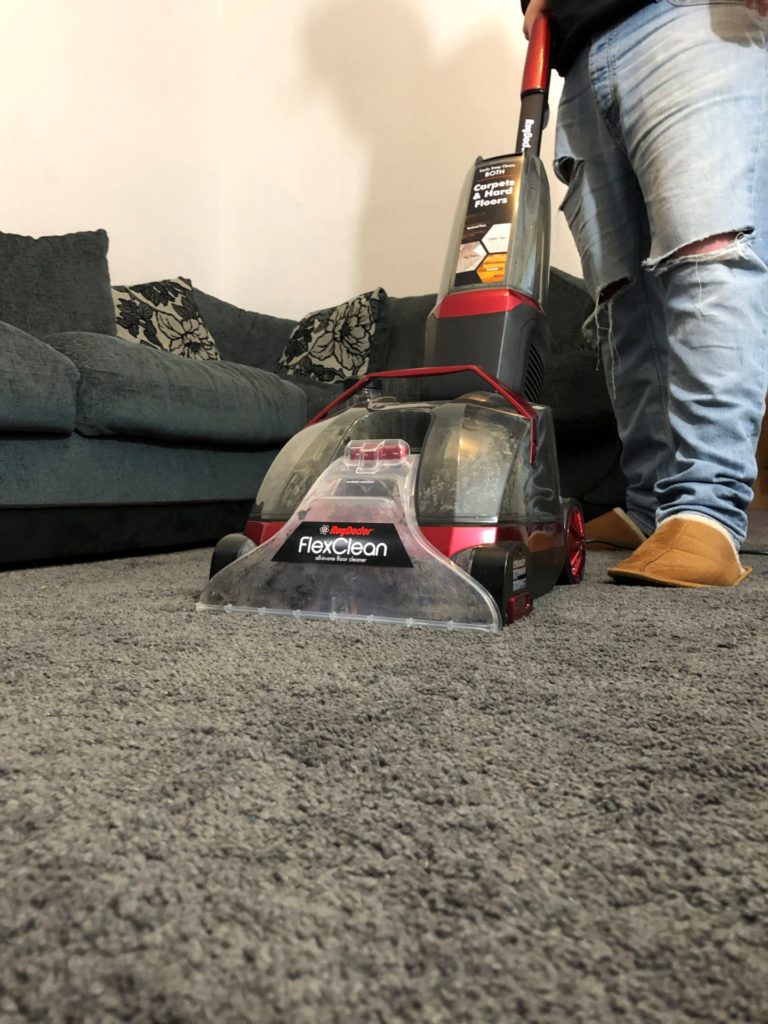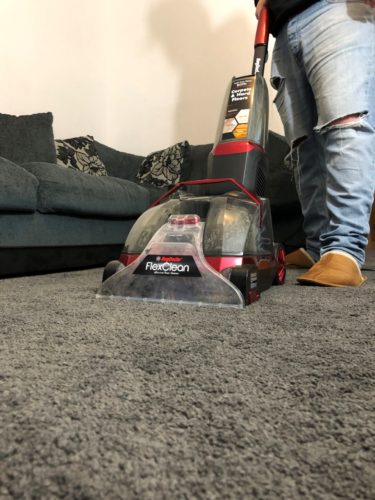 As you'll see in the video, we also tested the Upholstery Tool. But this is usually sold separately to the FlexClean machine and it's fantastic. The Upholstery Tool clips on to the machine in place of the nozzles at the front, it's so simple, and it's extremely flexible allowing you to give your upholstery products a deep clean.
We found an old chair that has had a stain on it for a few years now, please don't judge us! HA! We connected the upholstery tool to the FlexClean and boom, the stain has gone.
By Guest Blogger, David and Donetta