You asked, we delivered! We are so excited to share with you all our Brand New Cordless Hard Floor Cleaner ! Our first Hard Floor specific product!
Cleaning with the Cordless Hard Floor Cleaner
Cleaning hard floors can be a chore, having to scrub to get rid of stubborn stains with a mop or on your hands and knees, who has time for that anymore? Make your cleaning tasks that little bit easier with our battery powered hard floor cleaner.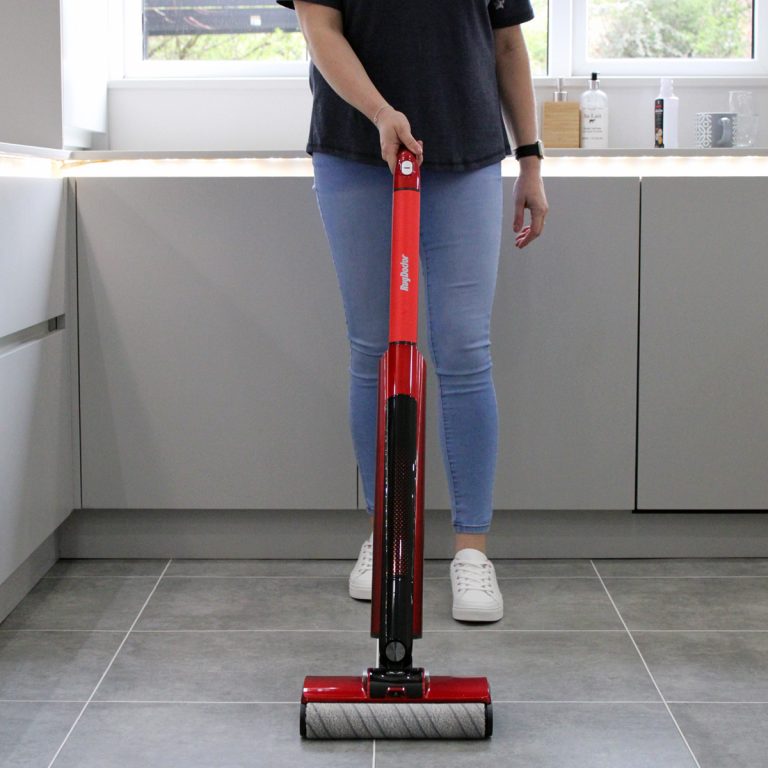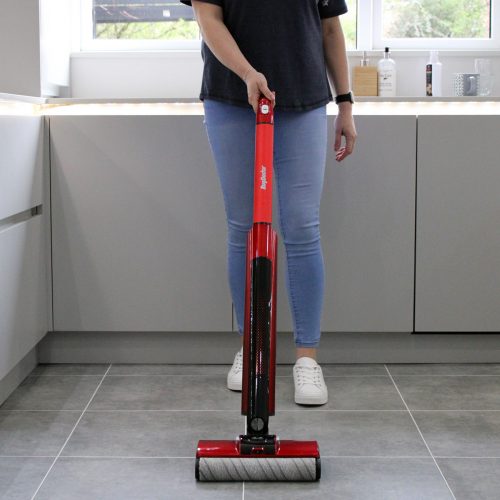 The battery powered cleaner comes with 2 rollers that work together with the solution spray to clean and buff your hard floors collecting the dirty water as it goes. No more scrubbing and no more hard work the cleaner does it all for you.
So easy to use with just a button to turn on and then a button to spray the solution when required, it is as easy as that!
To ensure a deep clean our All-In-One Floor Cleaner solution is designed specifically for tackling those tricky stains on your hard floor (also available as a pet detergent).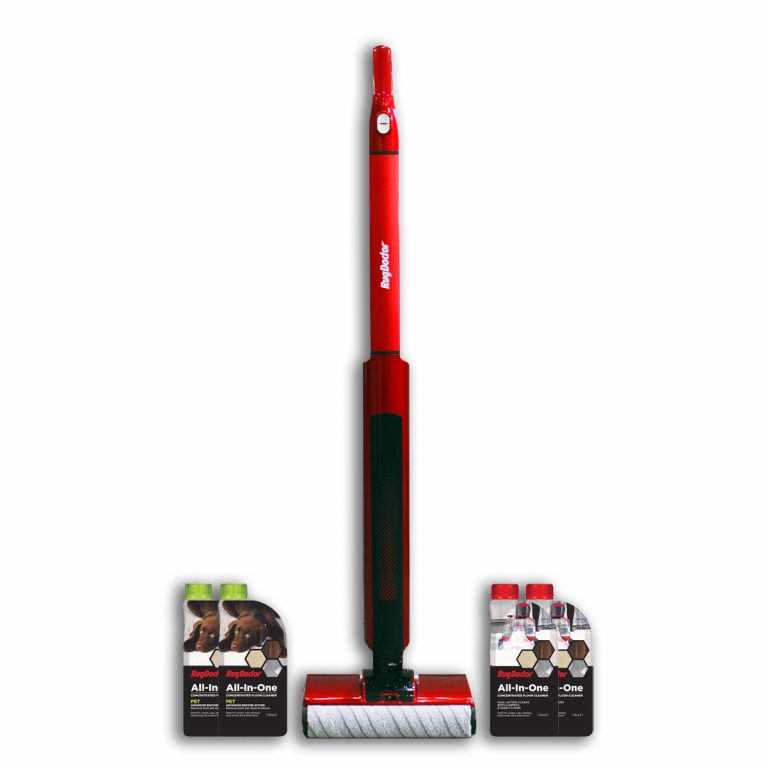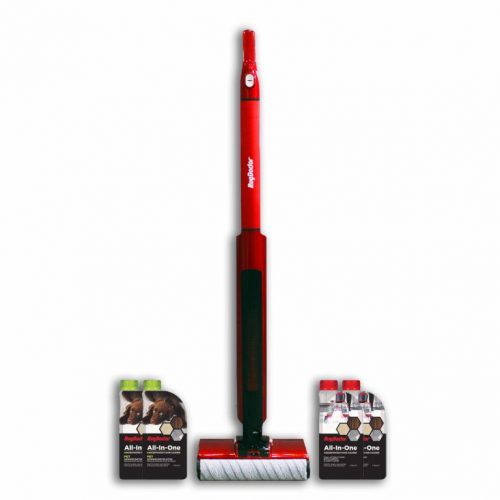 Looking after your Hard Floor Cleaner
After using your Hard Floor Cleaner we recommend that you give it a quick clean to ensure that it is ready for the next time you use it.
The rollers pop out for a quick rinse or to pop in the washing machine for a thorough clean if required.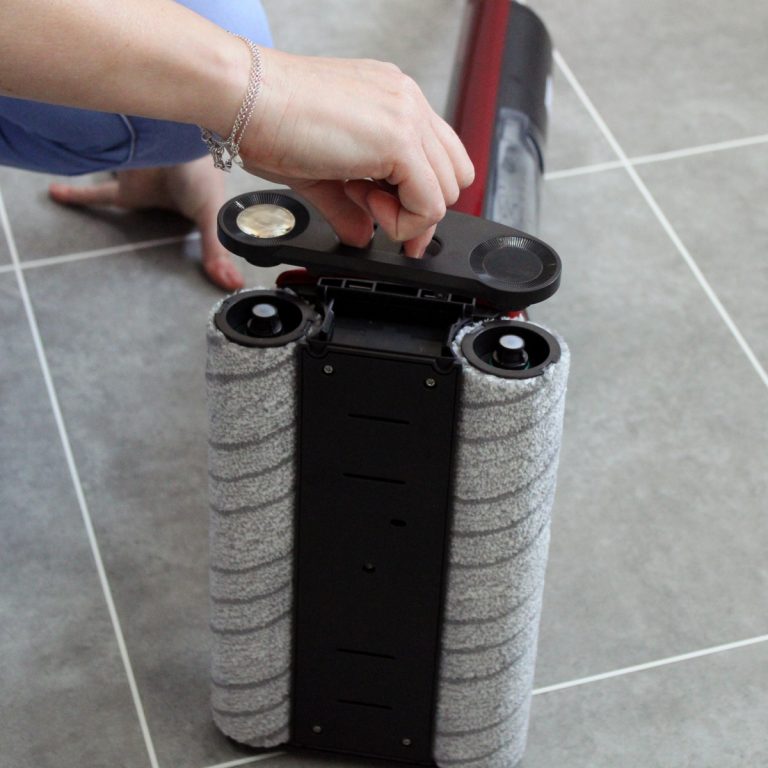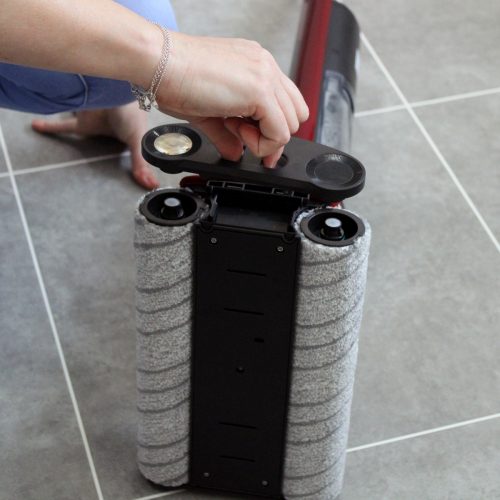 There is also a dirty water tray within the machine which needs to be emptied (the machine will let you know when this is full with a beep).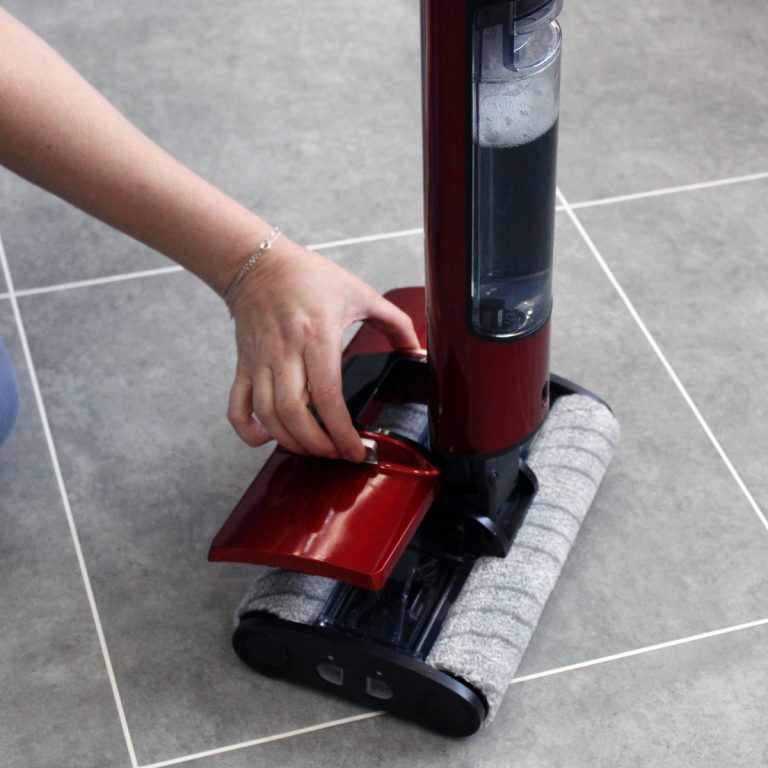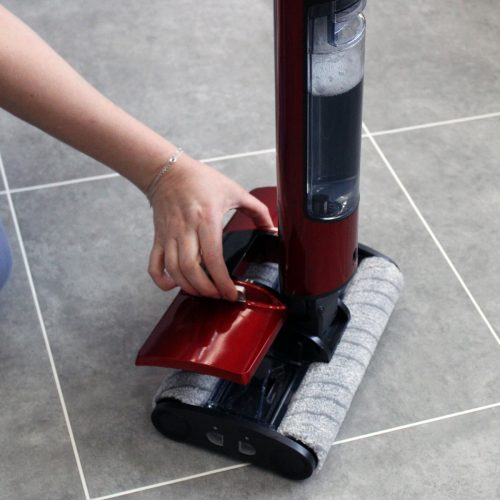 This is only available to order exclusively from Rug Doctor; visit: rugdoctor.me/cordless to order yours today and receive the 4l of free cleaning solutions too!