When I was asked if I would like to review hiring a Rug Doctor, it made me think about the carpets in my house and how in the 4 and a half years we have lived here, I have never cleaned my carpets.
Anyway, I happily accepted the offer of a review because having two messy boys, a dog, a cat and more recently lots of building work in our home, I am pretty sure that our carpets deserved a clean. The great thing about
hiring a Rug Doctor
is that you can have to delivered to your home, which saves a trip to a nearby store to collect one (places such as Tesco and B&Q have them), and it can be picked up and returned from your house too.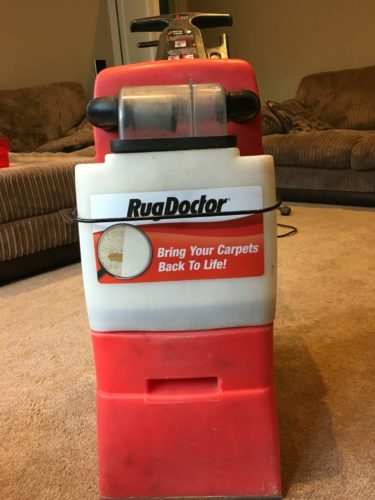 The Rug Doctor arrives in a box with some
carpet detergent
, which you can choose yourself after you decide which one suits your needs best.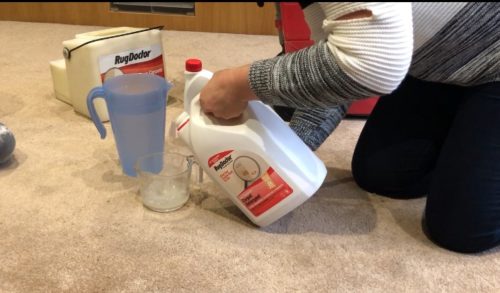 I have to admit that I searched for an instruction manual inside the box, as I had no idea how the Rug Doctor worked. However, there was not one included, but that is because the instructions are clearly printed on the handle of the machine (I admit it took me a few minutes to work that out LOL). It even features diagrams too so it is perfect for people like myself who hate having to read through lengthy manuals.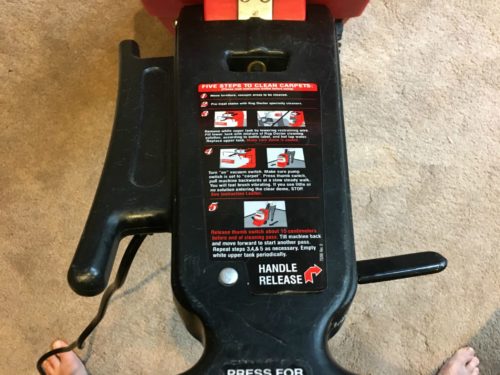 Once your Rug Doctor is filled with the cleaning detergent and hot water, it is ready to use on your carpets. I found that it is best to walk really slowly to maximise the cleaning power of the Rug Doctor. It is also important to vacuum your carpets first and move obstacles out of the way to keep your floor clear.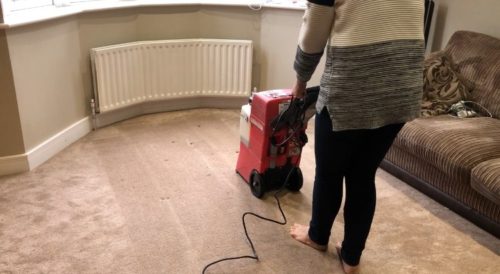 I have made a short video showing you how the Rug Doctor works which you can see
here
. It is amazing how much dirt was lifted from my carpets, especially my lounge as this room has the newest carpets in the house, as we only had them fitted less than two years go. I expected the carpets in the hallway to be grubby as that gets a lot of traffic, but I was shocked at how dirty my front room carpet was. I would definitely recommend hiring a Rug Doctor. Before this review, I would not have imagined just how much dirt gets stuck into my carpet. I do vacuum my carpets a lot owing to having pets, and I thought this was good enough. However, having seen the colour of the waste water after each room was cleaned, I was actually shocked and it has made me want to clean my carpets regularly now. Hiring a Rug Doctor is easy to arrange and having it delivered and collected made it very easy for some like me who is out about a lot. My carpets really did look refreshed and smelt lovely and clean too. I am officially converted to carpet cleaning now. Which is just as well because now I have my own
Rug Doctor Portable Spot Cleaner
which will be so handy for cleaning car seats, the carpet in our camper van, as well as carpets and upholstery around our home. Shame it won't work on keeping our dog clean and smelling fresh too!!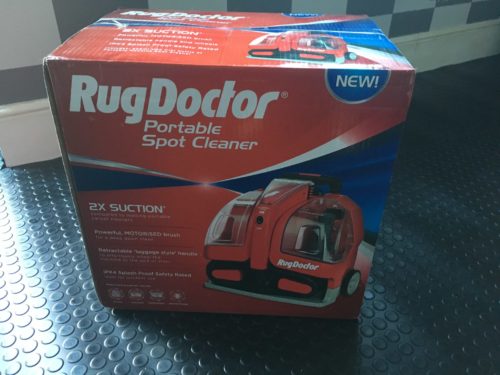 By Guest Blogger, Jenny (Mummy Mishaps)