Clean Up for Charity: Providing a Healthier Environment for Children
In June, we kickstarted a social media campaign to encourage our followers to nominate a local charity in need of some Rug Doctor TLC. Our mission was to support a community charity through the provision of our cleaning services and products.
We received lots of nominations for incredible charities all across the UK, but we could only pick one. We chose Walthamstow Toy Library and Play Centre, an educational charity which provides an inspiring learning environment for babies and children under the age of five.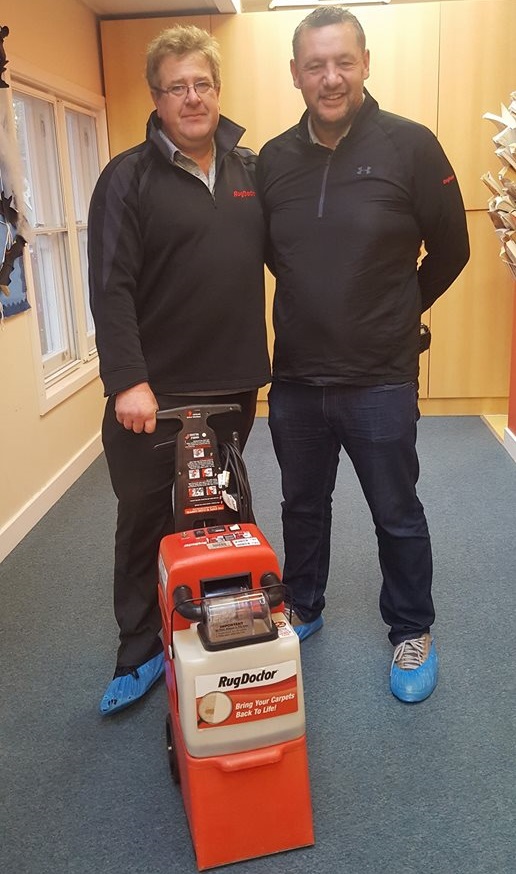 The centre receives no government funding, yet offers lots of local families with free services. These include breastfeeding support, free sessions for low-income families and cheap toy loaning.
Walthamstow Toy Library and Play Centre was nominated by Melissa Bryant, from London, who praises their help and support. Melissa has previously used their valued services, inspiring her to put the charity forward for a free carpet clean:
"The Toy Library was a lifesaver after I had my first son, not having family nearby and few friends in the area. I met some great people who gave me the support I needed. Also, a free space for babies and toddlers to roam around on hands and knees always needs a clean."
The Rug Doctor team wholeheartedly agreed that the charity was deserving of all the support it could get, playing an important role for many local people. To lend a helping hand, we offered our professional cleaning service, worth £150, to refresh the carpeted areas in the entrance to the toy library.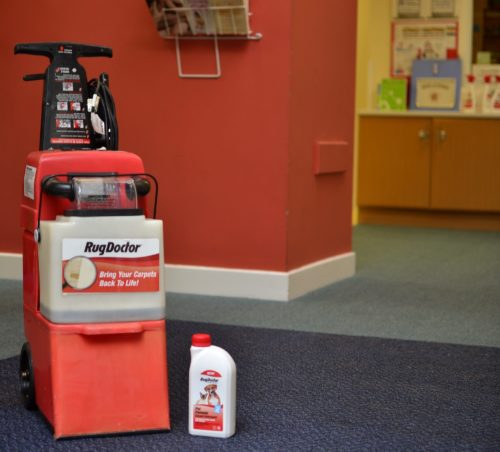 We thought it was vital to keep the centre clean and fresh for the little ones. So, on Saturday 4th November, we set to work equipped with our Rug Doctor machine and products. We used the machine with our Pet Formula detergent – which is great for eliminating any dust and dirt build up and in particular for cleaning up little accidents. Our representative Lee was pleased to give back to a good cause:
"It was great to be able to help this fantastic community charity. The carpet was less than a year old and still looked clean, with just a few paint spillages. We used Rug Doctor Oxy Stain Remover to pre-treat the stains before cleaning, which we managed to remove without a problem. Although the carpet looked clean, the colour of the water after the deep clean was surprising!"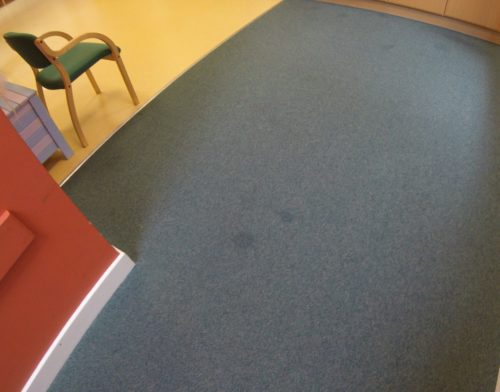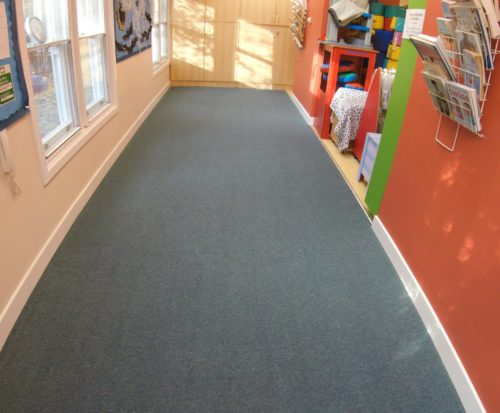 Our experts Lee and Richard spent the afternoon thoroughly cleaning the charity's carpets. The process made a clear difference, bringing the carpets up like new by extracting embedded grime. To help with any future spillages, we left some of our handy carpet cleaning wipes and sprays. Centre Manager, Helen Crockford, couldn't have been happier with the results:
"The Toy Library's mission is to provide a safe and stimulating place for families to bring their little ones. Each week we see hundreds of children and parents/carers. We want them to feel that the space is like a home from home.

"Messy play is one of our favourite activities – the messier, the better! Our poor carpet was in need of a good clean, and Rug Doctor have done an amazing job. Thank you!"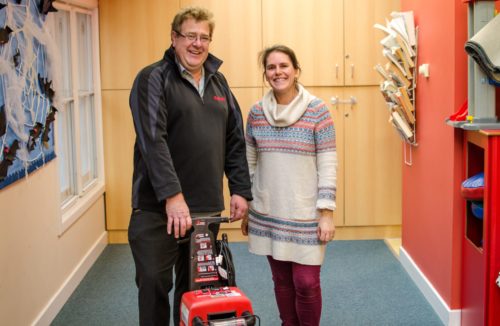 Our team and the charity were delighted with the results, leaving a healthier environment for children to learn and play. The centre is close to many local peoples' hearts, and we're overjoyed to have played a part in supporting such an important charity.
Would you like to support Walthamstow Toy Library and Play Centre? You can donate to the charity here.