Rug Doctor founder Roger Kent
Roger Kent created the very first Rug Doctor machine in his garage.
He soon realised that there was a high demand from consumers seeking an affordable carpet cleaning machine that offered both professional performance and excellent cleaning results.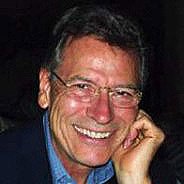 ---
Where it all started...
Rug Doctor was created in California in 1972 when company founder, Roger Kent created the very first Rug Doctor machine in his garage. As with many inventors, Roger initially struggled to make headway against larger and more established companies but he continued to fight to gain recognition by focussing on doing a better job and having a superior product.
In the end, he created a totally new rental market - and a global brand - making carpet deep cleaning affordable to all. He sold his first machine to a fellow professional -- then he built another one. Soon, Roger realised that there was also a growing demand among consumers who wanted the same cleaning power that professionals were using. Kent's idea was to make a machine that was so easy to use, anyone, not only professionals, could deep clean carpets.
Soon after, Kent launched the first rental program that made professional-grade carpet cleaning machines available to the public.
Rug Doctor's revolutionary idea soon rocked the carpet cleaning industry, enabling the average consumer to achieve professional carpet cleaning results. Since then, Rug Doctor has grown to become a household name and continues as the leading carpet care rental system with innovative products, well-established retailer relationships, and, most enviable, a loyal base of satisfied customers.
In 2005, Rug Doctor introduced the Mighty Pro, entering the retail market for the first time by offering for sale the same powerful machine that had already logged over 100 million consumer rentals.
Now consumers could own the same powerful Rug Doctor machine that was previously marketed as a rental-only product. Today, Rug Doctor has proven to be a formidable player in the retail market and will be launching its new X3 machine in the UK later this year.
Rug Doctor has been recognised by the Carpet and Rug Institute (CRI) and awarded its prestigious Platinum standard as the only consumer-operated system to pass their rigorous standards in removing dirt particles from carpet fibres. The CRI testing standards were originally developed by NASA scientists in measuring dust particles from returning Space Shuttle flights.
---
Hot Water Extraction is based on Roger Kent's three guiding principles: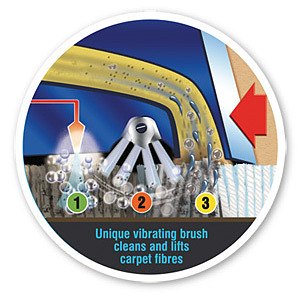 1.
Inject

carpet detergent solution under pressure deep into the pile
2.

Agitate

with a unique bi-directional brush operating at 3200 brush strokes per minute
3.

Extract

the dirt released under high vacuum suction

Roger Kent guided Rug Doctor to success by focusing on quality and trust building, he saw Rug Doctor machines evolve from a garage based project to become a household name in the DIY cleaning market.

Since Rug Doctor's humble beginnings, it has continued to pioneer initiatives within the carpet care market, developing its sophisticated rental business model which offers effective, easy to use and affordable carpet cleaning machines to the general public. His unique hot water extraction and agitating brush technology has given the company worldwide recognition as one of the world's best carpet cleaning solutions.