Our handy self-service lockers are available at selected large stores, and with no forms or queues, it's the fastest way to hire a Rug Doctor.
Our detailed video guide shows you all you need to know about collecting your Rug Doctor machine.
Or, follow these simple steps:
Step 1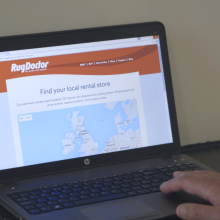 Book your Rug Doctor hire online or over the phone. If you choose the self-service option, we'll provide you with a locker number and code.
Step 2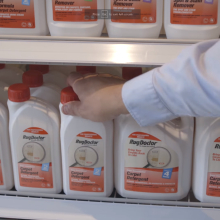 Choose and purchase the cleaning products you need in-store.
Step 3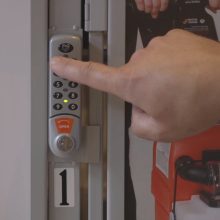 Find our self-service lockers near the checkouts – identify your numbered locker and enter your four-digit code.
Step 4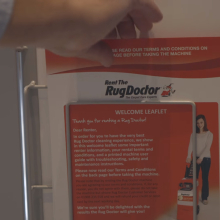 Remember to take the welcome pack located on the inside of the locker door.
Step 5
Remove your Rug Doctor machine and make sure its number matches the one we gave you.
Step 6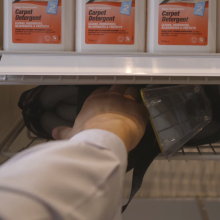 If you've hired the Hand Tool as part of your rental, take this from the locker.
Step 7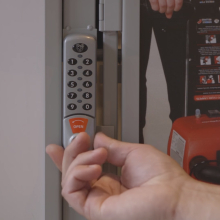 Remember to close and lock the door after you've removed the machine and Hand Tool.
Step 8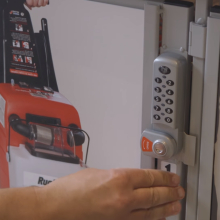 To return the machine, simply open the locker using the same code. Place the machine and Hand Tool (if rented) back inside, then close and lock the door.