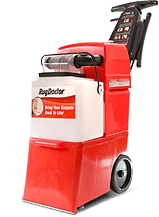 Rent
24hr
Rug Doctor rental
for around
£22.99
Rental Store Finder
Home Delivery +£15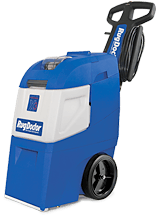 Buy
Purchase a
Rug Doctor
directly from us and get
Free Delivery
Buy Now
Rug Doctor
Products
We supply powerful carpet
cleaning products.
View Products:

Stain
Guide
Choose a category:

Fresh and
healthy home
Learn why
vacuuming is not enough
to clean carpets. Protect your family against the dirt and allergens that lurk deep in your carpets.
Read More Here:


A Rug Doctor is so easy to use!
Never tried a Rug Doctor before? You won't believe how easy it is to use and
you'll love the results it achieves
.
Read More Here:


Ask the
Rug Doctor...
Don't get stressed
about tired looking carpets. Ask the Rug Doctor and he will send you his prescription for all your cleaning questions.
Read More Here:


Troubleshooting
Guides

If you are having any problems using your Rug Doctor, please
refer to our troubleshooting videos
to solve any issues.
Read More Here:

The difference between professional clean and Rug Doctor clean
"We had our carpets cleaned by a professional 3 months ago. Since then our 2 dogs have had a couple of accidents. Since I thought my carpets were already clean, I rented the Rug Doctor to take out the pet stains.
After I saw how much dirt came out I cleaned all of our carpets. They were filthy and I had no idea. There were several stains that the professional cleaner said would never come out. One pass with the Rug Doctor and they were gone. There was a gummy, sticky spot that was ground into the carpet for which I had tried every spot and stain remover on the market. I used Rug Doctor's Spot Remover and it only took 2 passes for the entire spot to be removed.
I will never hire a professional again. It may be easier to have someone else do the carpets but what is the point if the carpet is only clean on the surface? And the cost of renting the rug doctor and buying the cleaning solutions was a fraction of the cost of having them professionally done. Thank you for such a terrific product. We will be renting (and possibly buying) your product again!"
Kim E, Web contact
READ MORE TESTIMONIALS