Why Is The Rug Doctor is so special?
No other rental brand or domestic carpet cleaner can compare to the Rug Doctor.
Rug Doctor has the power to get to the dirt that others leave behind!

Watch the video above where Aggie MacKenzie & Rug Doctor talk about the importance of deep cleaning your carpet .
---
The Rug Doctor
Professional quality carpet cleaner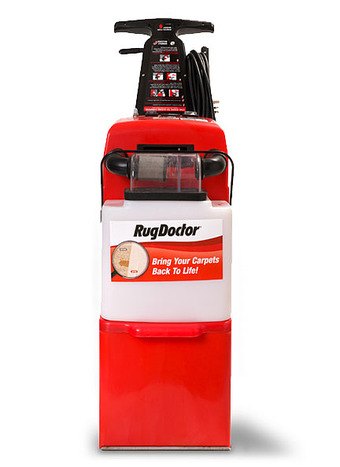 Your friends will ask, "
When did you get new a carpet?
" That's the deep-cleaning power of a Rug Doctor carpet cleaner.
The Rug Doctor gives you the results of a professional carpet cleaner with our one pass cleaning system, so no repetitive back and forth motion is required. The secret is the
Injection
,
Agitation
and
Extraction
- process.
RENT A RUG DOCTOR NOW
The Rug Doctor Widetrack
Faster cleaning, fewer refills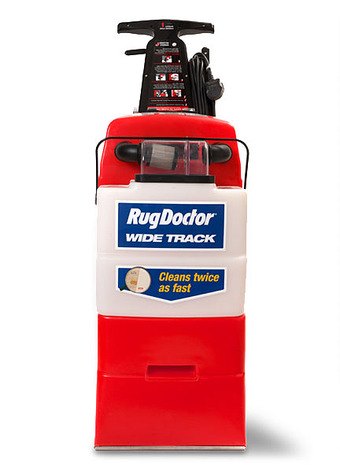 The Rug Doctor Wide Track carpet cleaner offers convenience by virtue of its size. With a capacity that's nearly 30% more than the Rug Doctor and a 16% wider cleaning path, you get faster cleaning with fewer refills.
This makes the Rug Doctor Wide Track ideal for people with larger homes and more carpet area to cover and will cut down the cleaning time.
RENT A RUG DOCTOR WIDETRACK NOW


Rug Doctor rental machines are available in all rental outlets. The Rug Doctor Wide Track is available in major DIY chains and selected stores.


The standard Rug Doctor and the Rug Doctor Wide Track have the same professional cleaning power.

But, the Wide Track has a wider cleaning path and larger capacity tanks which cleans your carpets even quicker.

Rug Doctor has worked for over 40 years developing and refining the best carpet and upholstery cleaning machines.

With availability in over 20 countries, Rug Doctor is a world leader in carpet care.

---
INJECT - AGITATE - EXTRACT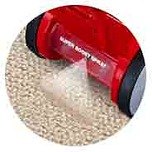 INJECT
Outstanding results when cleaning carpets start with the use of Rug Doctor. All you need to do is mix carpet detergents mixed with hot tap water.

To deep clean, you must inject into the pile an adequate volume of cleaning solution. So that the dirt can be the detergent solution and allowing it to act as a rinsing agent.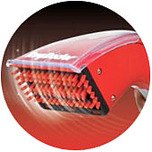 AGITATE
Rug Doctor's unique vibrating brush has an oscillating motion. The brush gets deep down the fibres of the carpet pile. This will loosen tough ground-in dirt and grime.

At the same time, it leaves the carpet pile fluffed up and raised. The powerful vacuum can then do its job in extracting the dirty liquid and start the drying process.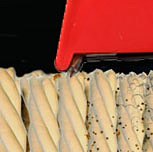 EXTRACT
Powerful vacuuming extraction is essential to effective cleaning. Without it, dirt and excessive moisture is left behind.

Rug Doctor's powerful vacuuming action is essential to give effective cleaning. 80% of the cleaning solutions are extracted during the cleaning process leaving most carpets and upholstery dry within two hours
.
---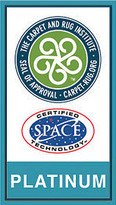 Rug Doctor has been awarded highest rating by the independent US Carpet & Rug Institute for dirt removal, water removal and carpet fibre retention
The Carpet and Rug Institute's prestigious Platinum Seal Of Approval has been awarded to all Rug Doctor machines - both rental and retail ones. It is the highest rating possible.
Trust your carpets to Rug Doctor!


---
Rug Doctor came out on top in these independent tests...
The CRI tested an assortment of carpet cleaning machines and solutions to see how well these products perform:

Dirt Removal
- the precise amount dirt removed from the carpet and the machine's efficiency in dirt removal.

Water Removal
- how much moisture from a wet extraction process is removed after cleaning.

Carpet Fibre Retention
- the machine must not harm the carpet pile.
Using a Rug Doctor on your carpet not only deep cleans and makes your home healthier. But also leaves it looking more beautiful while, at the same time, extending its life. By removing the grit, dirt, stains and grime from deep down in your carpet, Rug Doctor leaves carpets looking re-invigorated.
---
What do I need to clean my carpets...
Make sure that when you
RENT your Rug Doctor
, you pick up everything
you need to clean your carpets and upholstery and deal with those stains.
MAKE A CHECKLIST NOW