If someone forgets to take off their dirty shoes when entering your home, the mud will get cleaned up, but the grass stains can be tougher to remove. We'll help you get your carpets looking good as new.
Rug Doctor's High Foot Traffic Cleaner is just what you need to remove grass stains. Specifically designed to take care of the busiest areas of your home, it will make quick work of cleaning dirty hallways and doorways – especially if you often have people tracking in grass-covered wellies. It should be used before a deep clean with a Rug Doctor machine, so you can restore your carpets in a flash.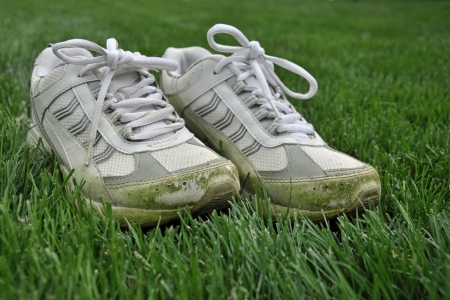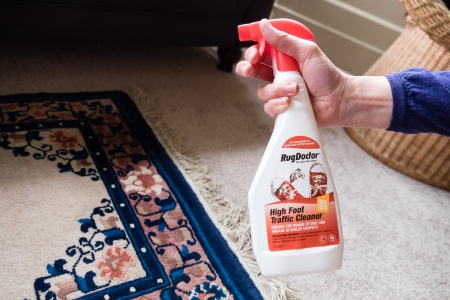 If you want to know how best to use this product, see our tips below:
Shake the product bottle and turn the nozzle to the ON position.
Apply our High Foot Traffic Cleaner to the stain.
Let the area rest for 5-10 minutes.
Use a Rug Doctor machine to deep clean your carpets.
Enjoy the results.
You could also try our Spot and Stain Remover to tackle grass stains, or combine it with a Rug Doctor machine to refresh throughout your home. It even works on upholstery, fabrics and woollen carpets.
Don't dampen the fun – just have Rug Doctor products handy for clearing up grass stains when your kids are being their active, energetic selves.