Everyone loves to treat themselves to chocolate. But, eating it can be messy, especially if there are kids involved. At Rug Doctor, we've made clearing up the stains a breeze.
Our Spot and Stain Remover will leave your carpets looking flawless in a jiffy. It can tackle all of the spills you might come across in your everyday life, from food like chocolate and jam, to soot and mud – and everything in between! This versatile powerhouse of a cleaning spray will eradicate the mess without damaging your carpet fibres or upholstery, or being dangerous for your pets or young children. Plus, you can use it as a pre-treatment before a Rug Doctor machine clean, if you want to restore your carpets to their former glory.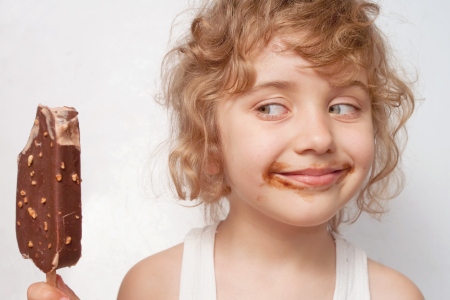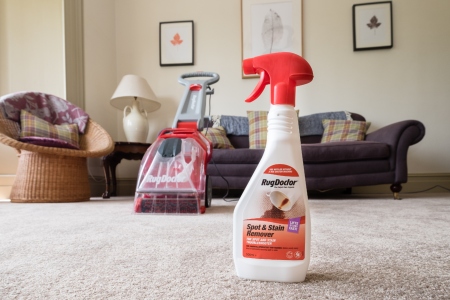 Follow our handy steps to use this product to remove chocolate stains:
Make sure the area is free of excess solids and liquid.
Shake the product bottle well and turn the nozzle to the ON position.
Apply Spot and Stain Remover.
Agitate the affected area, starting at the edge and moving towards the centre.
Blot with a paper towel by pressing heavily into the stain. It may require a second application.
Rinse with water and blot to dry the area, then wash your hands.
If you want to try more of our range of trigger sprays, take a look at Oxy Power Stain Remover. It's an innovative, multi-surface cleaner that packs a punch, and can eliminate even the toughest marks and spills.
Chocolate is a great pick me up for getting through the day or having as an evening treat. If you or your kids get it somewhere other than in your hungry stomachs, don't panic – our products can help to clear up the mess.