Whether you've been redecorating the house or your kids have been getting artistic in the living room, a paint spill can be difficult to clean up. Rug Doctor has the solution.
Oxy Power Stain Remover is just what you need to get rid of tough paint stains. It works on all the surfaces you can think of – everything from carpets and upholstery to wood and tiles. No matter the colour of your paint, the special formula can turn it invisible by attacking the stain's chemical bonds.
You don't need to worry about damaging your carpets or furniture – Oxy Power has all the mightiness of bleach, but is gentle on your home.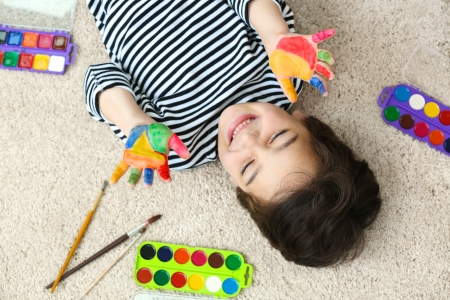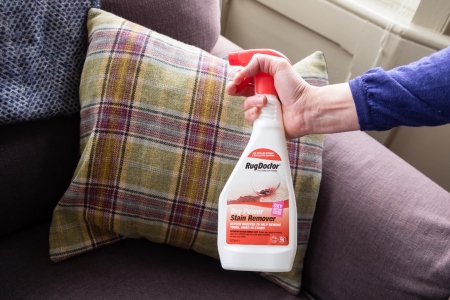 So, how do you use this product to remove paint stains? Just follow these simple steps:
Start cleaning the spill as quickly as possible.
Put on household gloves, then shake the trigger bottle and turn it to the ON position.
Remove any excess solids and soak up extra liquid with a paper towel.
Generously apply Oxy Power Stain Remover, then let it work for 3-5 minutes.
Use a damp, colour safe sponge or cloth to blot the area with force, working inward from the edge of the stain.
Some stains may need a second application, but make sure you let them dry beforehand.
Turn the nozzle OFF and store the trigger bottle upright.
Want to explore more products like this? Then take a look at our Spot and Stain Remover. It's a flexible solution for common household stains. It can even be used as a pre-treatment before a deep clean with a Rug Doctor machine.
Don't let a paint stain ruin your day, or your carpets. Try our amazing range of products throughout your home today.