Pro Urine Eliminator Trigger Spray
This Product Listing is for 1x Case Including 6 Bottles of Pro Urine Eliminator Chemical.
Eliminate Foul Stains & Odours
Introducing Rug Doctor Urine Eliminator, the ultimate solution for eliminating stubborn stains and unpleasant odours. Specially formulated with a powerful cleaning action, this remarkable cleaner effectively tackles acid-based stains, including those caused by urine and vomit.
If you're a pet owner, Urine Eliminator is a game-changer. You can bid farewell to worries about carpet or upholstery damage when your furry friend has an accident. The formula is specifically designed to safeguard your surfaces, providing peace of mind and a clean home environment. Likewise, households with young children can benefit greatly from this reliable cleaner, ensuring a hygienic space for their little ones.
The versatility of Urine Eliminator is truly impressive. It serves as an exceptional pre-treatment option before conducting a thorough Rug Doctor machine cleaning, delivering optimal results. In addition, it serves as a standalone emergency cleaner for swift and effective removal of any acid-based stains you may encounter.
With Rug Doctor Urine Eliminator at your disposal, you have a powerful ally in your battle against stubborn stains and unwelcome odours. Say goodbye to unpleasant surprises and enjoy a fresh, pristine home. Experience the convenience and effectiveness of this versatile cleaner, designed to provide the ultimate solution for all your acid-based stain removal needs.
Effective Stain Remover
With the versatile Urine Eliminator, you can effortlessly combat those dreaded stains that plague your home. This remarkable cleaner is capable of eliminating an array of stains, including but not limited to:

Urine


Foul Odours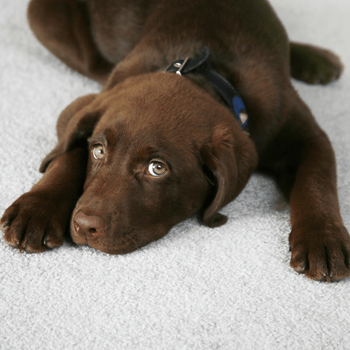 Other Various Pet Based Messes
Directions for Use
For best results treat stains immediately. When possible, treat the affected area before the stain dries. Some stains such as urine can produce a bleaching effect on carpets and fabrics.
Prior to use: Apply a small amount of Rug Doctor Pro Urine Eliminator to the affected area. After one minute blot using a white, absorbent cloth and check for colour transfer to be sure surface is colour-safe. User assumes all risks.
Shake bottle gently before use. Apply as directed.
Remove any solids or excess liquids.
Turn nozzle and generously spray area. If using for urine or other penetrating types of stains, be sure to thoroughly wet area allowing product to reach backing and pad. Do not blot or wipe – enzymes need moisture to work.
Place a damp colour-safe towel over the treated area and let dry naturally. In most cases it's best to allow area to remain moist for 24-hours. Highly contaminated areas may require a second application.
Once dry, if discolouration remains, simply dampen with water and blot.